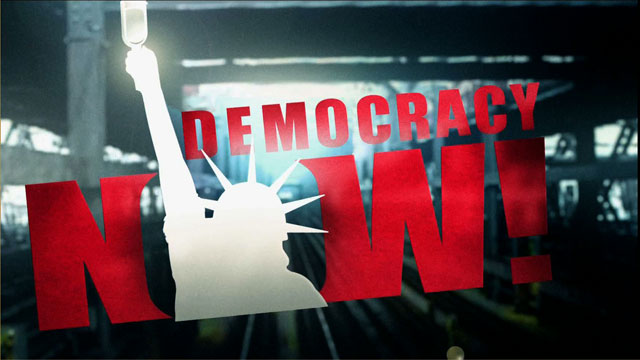 Media Options
For most of us, Christmas is a season for family and giving. For the 2 million people in America's prisons, it is the season to cling to a slim hope for freedom. We have talked extensively about President Clinton's pledge on Democracy Now! to consider clemency for the Native American activist Leonard Peltier.
In honor of Jubilee year 2000, some 650 faith leaders across the US are asking Clinton to consider clemency for non-violent drug offenders before he leaves office.
Elaine Bartlett was one of three women prisoners granted by clemency Gov. George Pataki last year. She was sent to the Bedford Hills maximum security prison in 1984 when she was 16 years old. She was 42 when she left. The trip home was the first time in 16 years that she had traveled without leg irons or handcuffs. She came back to a city and family she barely knew. Her children were grown. Jennifer Gonnerman wrote about the hard journey of Elaine Bartlett in a two-part series that ends in this week's Village Voice. Today, we take a look at what the last year has been like for a woman who fell afoul of New York's Draconian drug laws.
Guests:
Jennifer Gonnerman, reporter for Village Voice.
Elaine Bartlett, served 16 years for a drug conviction and was granted clemency last December.
Related link:
---