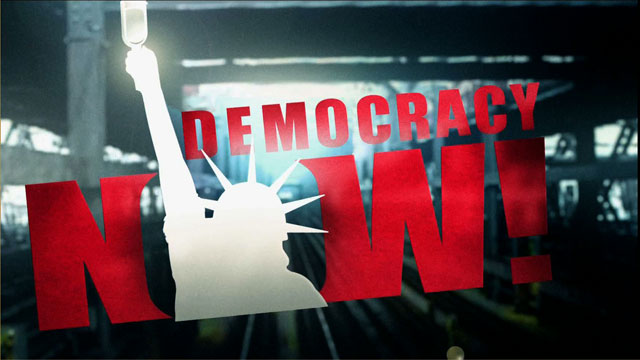 Media Options
Today, Irish activists risked arrest at the St. Patrick's Day parade in New York City. The Irish Gay and Lesbian Organization has organized a contingent of activists from Ireland to join in a civil disobedience action at the parade. Irish Gay and Lesbian groups are banned from marching at today's event. They say they are protesting New York Mayor Giuliani's "quality of life" policies, the silencing of opposition voices, and the role of police harassment in legal demonstrations.
Guest:
John Mcdonagh, host of Pacifica station WBAI's "Radio Free Éireann."
Laura Flanders, correspondent on the scene at St. Patrick's Cathedral in New York.
Related links:
---