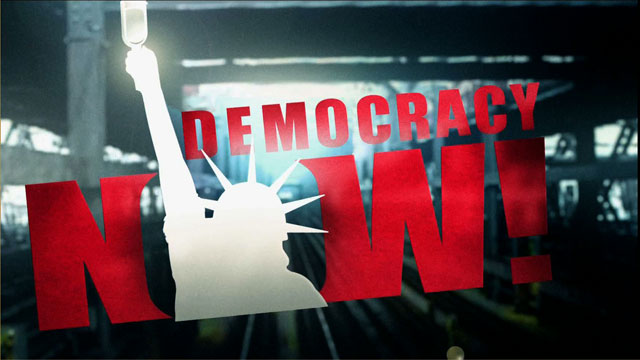 Media Options
Yesterday, seven activists were arrested after demonstrating outside the World Bank's headquarters in Washington. They were protesting the bank's environmental record, part of a week of rallies against the World Bank, the International Monetary Fund, and their effects on poor nations.
Two activists representing an international coalition of environmental, human rights religious and social justice organizations locked themselves to the undercarriage of a 17-foot panel truck, emblazoned with the words "WORLD BANK PLUNDERS THE PLANET–NO MORE DOLLARS FOR OIL, GAS AND MINING." Using the top of the truck as a makeshift stage, Friends of the Earth and Ozone Action are waging a campaign demanding that the World Bank phase out the financing of projects that they say are destructive to the environment.
Guest:
John Passacantando, Executive Director of Ozone Action. He was one of those arrested yesterday in front of the World Bank.
Related links:
---