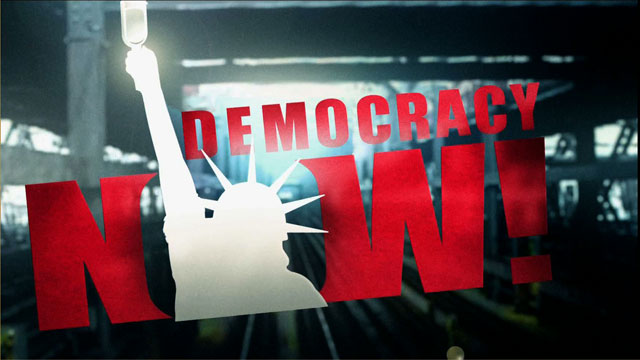 Media Options
Police fired tear gas and pepper spray at hundreds of demonstrators yesterday, arresting nearly 600 who came out to shut down the final day of meetings at the International Monetary Fund and World Bank — organizations they say pursue policies that increase poverty, harm the environment and ravage the economies of developing countries in the name of globalization. After three days of civil disobedience actions, more than 1,100 protesters, ranging from animal activists to human rights advocates, have been arrested.
Guests:
Charles Ramsey, Washington, DC police chief, in a police news conference yesterday.
Chris Clement, student at Howard University and a member of the Kwame Toure Affinity Group, part of a student of color contingent at this week's protests. He spoke at a press conference yesterday attended by Tim Robbins and Susan Sarandon.
Tanya Margolin, student at George Washington University. She spoke at yesterday's activist press conference.
---