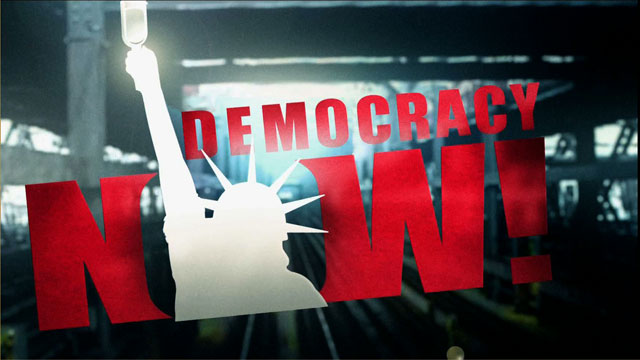 Media Options
This April 8th, workers, environmental activists and civil rights groups will converge on six southern states to demonstrate at Crown gas stations.
Crown Petroleum is the target of a national boycott after locking out 252 union workers at its Pasadena, Texas refinery four years ago. After the lockout, Crown replaced union workers with nonunion contract employees and virtually eliminated African Americans from its hourly workforce. The company is also a defendant in a class action discrimination suit filed by women and Blacks, and has been the target of lawsuits by environmental groups in Texas. Crown received the largest air-pollution fine in the state's history last year— $1.1 million.
Meanwhile, boycott supporters, which include the NAACP, the Sierra Club and the AFL-CIO, criticize Governor George W. Bush for his voluntary pollution reduction compliance program, which they claim lets Crown and other companies off the hook. Crown's CEO, Henry Rosenberg, is one of Bush's campaign contributors. And last April, two locked-out Crown employees were arrested for protesting on public property in front of the Governor's Mansion in Austin.
Crown refused to join our program, but did release this statement: "Crown is the object of a union strategy called a 'Corporate Campaign' which includes a smear campaign to discredit our Company. Don't let your organization become a pawn used to achieve self-serving union objectives. This is a labor-management issue, pure and simple, although the union strategy is to make it appear to be something else in order to drag you in on their problem-don't make it yours too!"
Guest:
Alvin Freeman of the PACE International Union (paper, Allied-Industrial, Chemical and Energy Workers), one of the locked-out Crown workers and chairman of the negotiating team between Crown and the locked out workers. Call Pace International Union: 713.534.8185.
Rosalind Norman, of the environmental group Texans United. She is a resident of Pasadena Texas, site of the Crown refinery plant.
Dr. Norman Carman, from the Texas chapter of the Sierra Club and former Texas State Air Control Investigator.
Rick Abraham, Texas United Representative.
Related links:
Crown Oil: fax: 410.659.4747 tel: 410.530.7400.
---