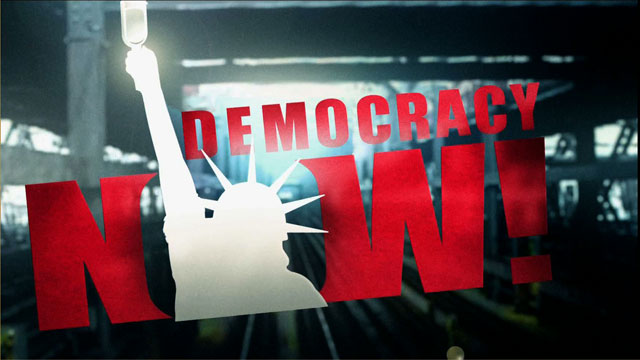 Media Options
This weekend, as the Million Mom March took place in Washington, DC, protesting guns and gun violence, people in Philadelphia and elsewhere in the US rallied around the case of death row prisoner Mumia Abu Jamal. Abu Jamal is an award-winning journalist who sits on Pennsylvania's death row after a 1982 conviction for the murder of Philadelphia police officer Daniel Faulkner. That conviction has been contested on various constitutional, legal and moral grounds ever since.
The latest development in that case is that Federal Judge William H. Yohn is soon expected to schedule an oral argument on whether Abu Jamal will be granted an evidentiary hearing or whether the federal courts will review his case based solely on the Pennsylvania court record developed by Judge Albert Sabo. If Judge Yohn were to grant such a hearing, Abu Jamal would be allowed to present evidence that was suppressed by the Pennsylvania courts during the course of his trial.
Today on Democracy Now! we bring you the voice of Mumia Abu Jamal along with the voices of his supporters. We begin with Abu Jamal himself.
Tape:
Sound Mix from the Cd "All Things Censored."
---