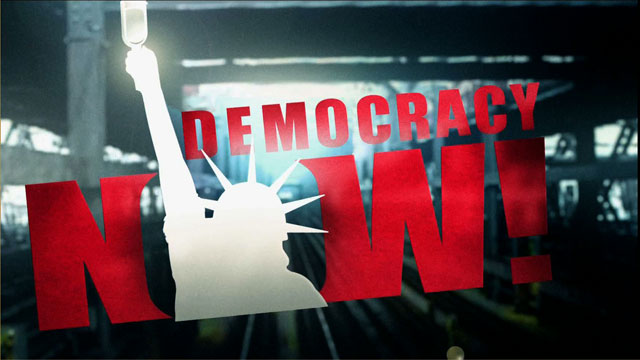 Media Options
More than 200 people demonstrated outside the official residence of Governor George W Bush yesterday. Twelve were arrested protesting the scheduled execution of Texas prisoner Gary Graham. Yesterday–a day of national protest against his execution–was June 19th or Juneteenth, which marks the day word reached slaves in Texas that they were free. Two years after the Emancipation Proclamation.
Gary Graham's supporters are calling on 10,000 people to go to Huntsville on Thursday to protest his execution. Meanwhile, George W. Bush was confronted about the death penalty on a campaign stop yesterday in California. His office has been inundated with calls from people around the country. We turn now to a tape depicting what happens when people called the Governor's office.
Tape:
Audio of call to Governor George W Bush's office. Call Governor George W. Bush: 512.463.2000. Fax Governor George W. Bush: 512.463.1849.
Related links:
---