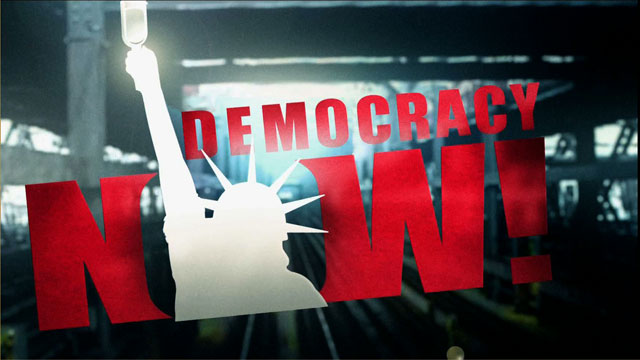 Media Options
Yesterday, Texas Governor and presidential contender George W. Bush was campaigning in California. Throughout his visit of the state, from Palo Alto to Los Angeles, death penalty opponents have confronted Bush on the case of Gary Graham, scheduled to die by lethal injection in Texas today at 6 p.m.
"As far as I'm concerned there has not been one innocent person executed since I've become governor," Bush told reporters yesterday in Los Angeles. "We don't need a moratorium. I'm going to continue to uphold the laws of the lands. I believe the system is fair and just."
Meanwhile, in Dallas, results of genetic tests filed in a federal court yesterday raise serious questions about evidence used to condemn a man to death. Michael Blair was convicted in 1998 of molesting and strangling a 7-year-old girl named Ashley Estell. Results of a DNA test on hair samples used to link Blair to the crime show that the hair "could not have originated from Ashley Estell, Michael Blair or any of their maternal relatives." Blair has had two stays of executions.
Well, today we continue to examine the death penalty, and issues of evidence and innocence. We're going to speak to a Baltimore man who spent nine years in prison, including two years on death row, for a crime he did not commit. Kirk Bloodsworth was convicted for the 1984 sexual assault and murder of a nine-year-old girl. He was found guilty based on the testimony of five witnesses. But DNA tests eventually cleared him, and he was released from prison on June 28, 1993, seven years ago next week. The Governor of Maryland pardoned Bloodsworth, and the state awarded him $300,000.
Guest:
Kirk Bloodsworth, former death row inmate who was wrongly convicted for murder.
---