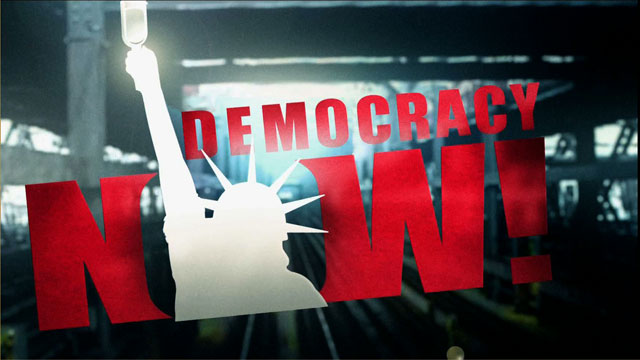 This is viewer supported news. Please do your part today.
Donate
Yesterday the Philadelphia Inquirer reported that just two days after the police beating of an African American man-Thomas Jones, which was caught by television cameras and shown around the nation, a Philadelphia police officer began selling T-shirts with an image of the beating with the words printed below that said "Welcome, America". The front of the T-shirt shows a police badge with the words "RNC WELCOMING COMMITTEE 2000".
Guest:
Mark Fazlollah, a Staff Writer for the Philadelphia Inquirer. He broke the story earlier this week.
Related link:
---