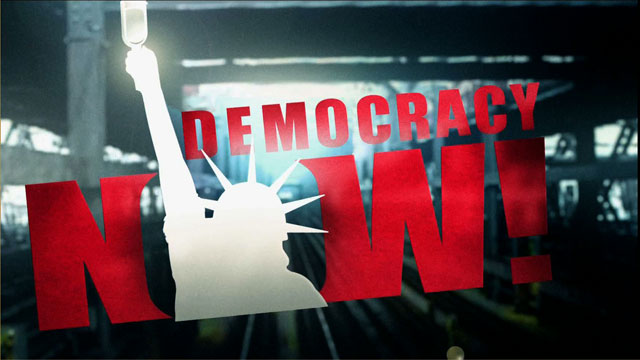 This is viewer supported news. Please do your part today.
Donate
Mexico's new president, Vincente Fox, held his first news conference yesterday. He announced plans to rebuild the country's federal law enforcement system, modeling it after the US system. Specifically Fox said he intends to create a Ministry of Security and Justice similar to the FBI. He also said he plans to travel to the United States soon to meet with President Clinton and both major presidential candidates to discuss his proposal to open the US-Mexico border. Fox also announced he would try to advance the 1994 North American Free Trade Agreement to cover labor and small businesses.
Guest:
John Ross, an independent journalist based in Mexico City. This is his fourth Mexican presidential election. He is also author of several books on Mexico including ??Roots of Rebellion and the forthcoming book ??The War Against Oblivion: Zapatista Chronicles 1994-2000. He joins us from Mexico City.
---