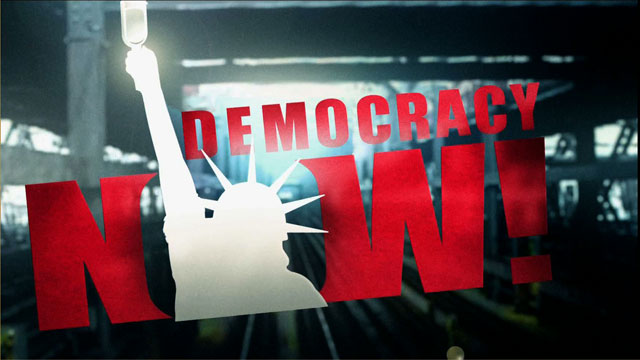 Media Options
Peru's top military court yesterday granted a civilian retrial to Lori Berenson, the New York activist who has spent more than 5 years in a Peruvian prison. She is serving a life sentence after being convicted of "treason against the Fatherland" by a hooded military judge in 1996. The Peruvian regime claims she was helping the Tupac Amaru Revolutionary Movement plan an assault on the Peruvian Congress. Berenson has consistently denied these charges.
A statement from the Supreme Military Justice Commission in Peru released yesterday said it had decided not to act further on the case and instead sent it on to the state institution dealing with civilian courts which will oversee any civilian trial. Last night, I had a chance to go to Lori Berenson's parents house in New York where they held a press conference shortly after getting word of the decision by the military court in Peru.
Guests:
Rhoda Berenson, Lori Berenson's mother.
Mark Berenson, Lori Berenson's father.
Ramsey Clark, Lori Berenson's lawyer. He is also the former US Attorney General.
Related link:
---