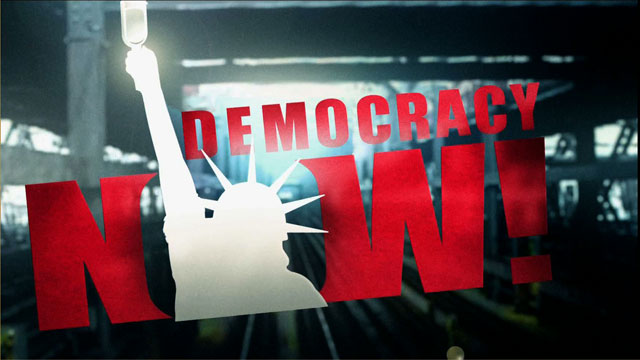 Media Options
The people of Selma Alabama will be going to the polls today in the run-off election between long-time mayor Joe Smitherman and black businessman James Perkins Jr. In a city where the African American majority has fought for the right to vote, Mayor Smitherman is a living legend of racist intimidation and voter fraud.
In Smitherman's 37 years as Selma's mayor, he once publicly referred to Martin Luther King Jr. as "Martin Luther Coon," and he fired the first black School Superintendent because he worked to end classroom segregation in Selma's public school system.
Thirty-five years ago this summer, Selma embedded itself in America's memory as an important part of the nation's civil rights struggle, when activists made history on the march from Selma to Montgomery. The goal of the more than 50-mile trek was to bring attention to discriminatory policies that kept blacks from voting. Peaceful marchers were beaten bloody by troopers who were supposed to protect them while America watched from their living rooms. Mayor Smitherman made his national television debut during that march, known as "Bloody Sunday." He was the mayor in charge when the police attacked the marchers with clubs and tear gas.
Selma isn't a town frozen in time. Years of grassroots organizing and voter registration have led to today's "Joe Gotta Go" campaign, fighting to unseat Smitherman. Black voter registration and turnout are up since Perkins lost to Smitherman four years ago by a mere 325 votes. In today's election, independent observers have been called in to monitor the voting process.
How has Joe Smitherman maintained his power for the last 35 years? We asked the mayor to speak with us, but he and his staff declined. We are joined today by the people who are fighting for his defeat.
Guests:
James Perkins, Jr., the Mayoral challenger
Latosha Brown, the Co-Director of the 21st Youth Leadership Movement, a group aimed at empowering youth and mobilizing voters.
Senator Hank Sanders, Alabama State Senator.
Rev. Charles L White, Jr., the South East Regional Director of the NAACP.
---