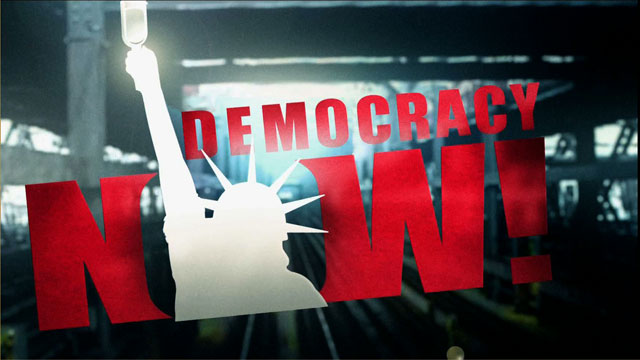 This is viewer supported news. Please do your part today.
Donate
The Commission on Presidential Debates, a private corporation consisting of un-elected officials, formally announced that it intends to exclude all third party candidates from the presidential debates. Right now in Washington activists are occupying the offices of the Commission on Presidential Debates for the second time in protest of the commission's arbitrary rule that a candidate has to have 15% support in two national polls in order to take part in the presidential debates. If this rule had existed in 1992, Ross Perot wouldn't have been a part of the debates then. The first scheduled presidential debate is next Tuesday in Boston.
Guest:
Adam Eidinger, with the Open Debate Society in Washington.
Related link:
---