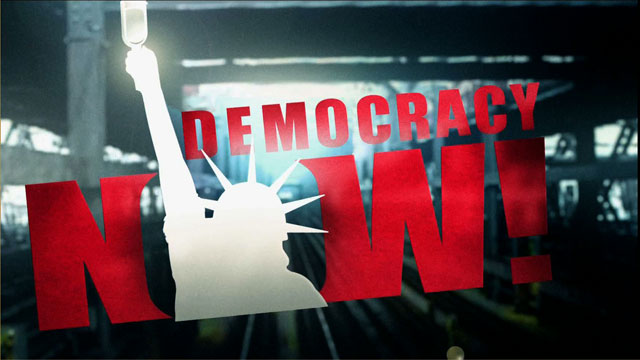 Media Options
Zimbabwe's President Robert Mugabe is in New York for the UN Millennium Summit. Last night, he stepped away from the formal festivities of the largest gathering of world leaders in history and headed to Harlem. There at the Mount Olivet Baptist Church, he received thunderous applause from an audience of more than 1,000 people.
In his speech, Mugabe discussed his controversial land reform plan that takes land away from descendants of British colonialists and gives it to impoverished blacks. White farmers, less than a tenth of a percent of the population own a third of the land.
South African poet and former political prisoner Dennis Brutus was born in Zimbabwe. He talks about the current land crisis as well as the other summit that is taking place in New York this week: the People's Summit in the streets.
Guest:
Dennis Brutus, South African poet activist, former political prisoner on Robbin Island with Nelson Mandela, born in Zimbabwe, Professor of African Studies at the University of Pittsburgh
Related link:
---