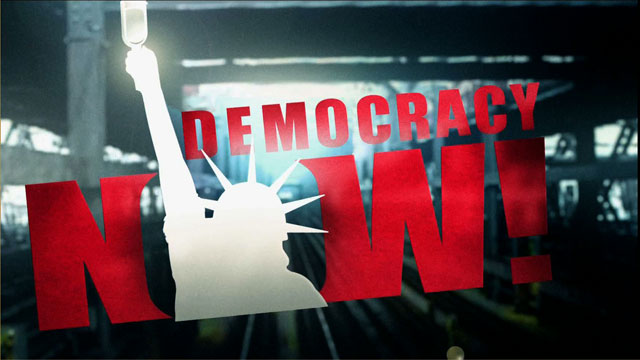 This is viewer supported news. Please do your part today.
Donate
Yesterday, Linda Chavez withdrew herself from consideration for the post of Secretary of Labor in George Bush's cabinet. It was not her opposition to minimum wage increases, affirmative action, and union rights that sunk her nomination. Rather the fatal blow was her apparent compassion toward a few individual immigrants. Ironically, the anti-immigrant rights movement Chavez has vigorously supported is responsible for the laws Chavez may well have violated.
Guests:
Jeanne Butterfield, Executive Director, American Immigration Lawyers Association, Washington, DC.
Related Links:
---