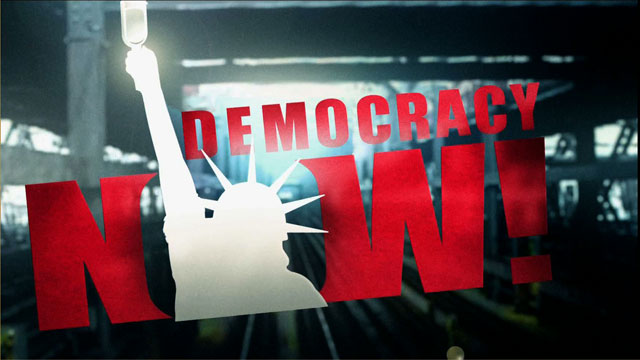 Media Options
Like bones in a old grave, officials of Reagan-Bush Sr. era are working their way up to the surface in the George W.Bush administration. The latest resurrection is John Negroponte, recently nominated as ambassador to the UN.
Throughout his career, Negroponte, who stands accused of abetting and covering up human rights crimes, has had closeties to U.S. intelligence agencies. He served as political officer in Saigon between 1964 and 1968 and was thecountry expert with Henry Kissinger during the Paris peace talks in the early 1970s. But it was as ambassador toHonduras from 1981 to 1986 that he came into his own.
Negroponte was in charge of the U.S. embassy when, according to a June 1995 article in the Baltimore Sun,"hundreds of [Honduras'] citizens were kidnapped, tortured and killed in the 1980s by a secret army unit trained andsupported by the Central Intelligence Agency."
The intelligence unit, known as Battalion 316, used shock and suffocation devices in interrogations. Prisoners oftenwere kept naked and, when no longer useful, killed and buried in unmarked graves.
Human rights workers and officials including former Honduran Congressman Efrain Diaz Arrivillaga pleaded withNegroponte and other U.S. officials to stop the abuses committed by the U.S. controlled military but, Diaz told theSun, "Their attitude was one of tolerance and silence. They needed Honduras to loan its territory more than theywere concerned about innocent people being killed."
At the time the U.S. was engaged in a war in Nicaragua. Washington funded, organized and armed the Contras, as thesurrogate force was dubbed, to overthrow the democratically elected Sandinista government of Nicaragua. Hondurasbecame the U.S. staging ground for the war. Military aid to Honduras jumped from $ 3.9 million in 1980 to $ 77.4million by 1984.
Negroponte was one of the people tasked to make sure that the massive U.S. support for the contras remained covertsince it violated a Congressional ban on aid to the Contras.
The annual State Department reports from Honduras that Negroponte supervised, wrote Sun reporters Garry Cohn andGinger Thompson, were carefully crafted to leave the impression that the Honduran military respected human rights.
But Cohn and Thompson unearthed newly declassified documents and other sources showing that the CIA and the U.S.Embassy knew of numerous crimes, including murder and torture, committed by Battalion 316, yet continued tocollaborate closely with its leaders.
John D. Negroponte, oversaw it all, and unless Congress rejects his nomination, he will become the next U.S.ambassador to the UN.
Guests:
Tony Avirgan, a former journalist who has lived in Africa and Central America, he was seriously woundedby a bomb blast at La Penca, Nicaragua, while covering the U.S. Contra war. He is currently global policycoordinator at the economic policy institute in Washington.
Peter Kornbluh, author of ??The Iran Contra Scandal: A Declassified History.
David Kruze, author of numerous articles and papers on Central America.
---