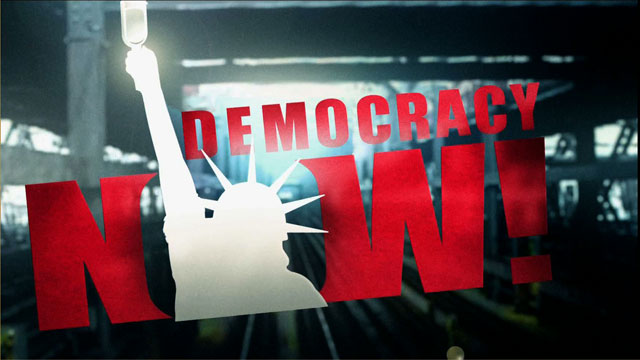 Media Options
On this, the last day of African American history month, we look at life of Mumia Abu Jamal. Pacifica radio was thefirst national outlet to broadcast his commentaries from Death Row. It was four years ago this month, a minute beforewe were scheduled to go on air, that the 12 Pennsylvania stations controlled by Temple University, pulled DemocracyNow off the air.
Today, we are going to bring you Abu-Jamal's the latest commentary. Soon after the Prison Radio Project and DemocracyNow undertook this commentary series, Pennsylvania prison authorities banned video and audio taping, and photographingprisoners. Because of that ban, we took this new commentary by telephone line. The sound quality of lines intoAbu-Jamal have become increasingly poor, so we ask you to, please, listen careful.
Tape:
Abu-Jamal, commentary on the Pacifica crisis.
---