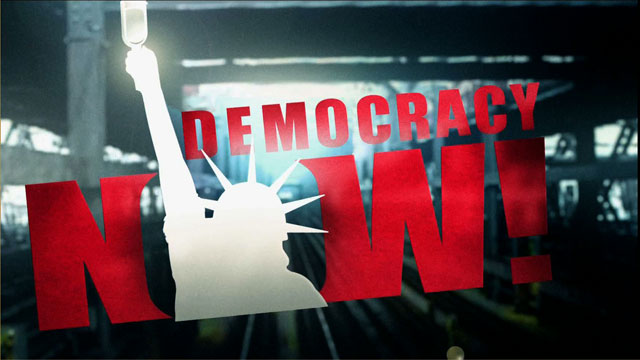 Media Options
Since the end of World War II, governments and businesses have come to accept reparations as one means of makingamends for past injustices. Germany paid $60 billion to Holocaust survivors. The US government has paid millions toJapanese-Americans who were interned during the war. And the Canadian and Australian governments have paid theirindigenous peoples in both money and land.
But it is only recently that the movement for black reparations has gained momentum in this country. This week alone,the Tulsa Race Riot Commission sent its recommendations for reparations to the Oklahoma governor, and Maryland'spublic university system announced that it would commit $16 million to three historically black colleges which stillsuffer the aftermath of state-sanctioned discrimination.
Today we will look at two institutions which profited immensely from the exploitation of black labor not via theTrans-Atlantic slave trade, but in the diamond mines of South Africa. The fortunes of both the transnational diamondgiant De Beers, and the Rhodes Trust, which funds the Rhodes Scholarships, derive from the work of a man named CecilJohn Rhodes.
Rhodes traveled from Britain to South Africa in the 1870s, where he promptly obtained large interests in the newdiamond mines in Kimberley, and in 1888 amalgamated them all into De Beers Consolidated Mines.
As chairman, Rhodes segregated his workers, allowing whites to live in company housing and forcing blacks to live inbarbed-wire surrounded compounds for months at a time. But supreme control over the diamond mining industry and thelives of countless workers in South Africa was not enough: it wasn't long before Rhodes turned his gaze northward, tothe lands of present-day Zimbabwe and Zambia. Rhodes organized the British South Africa Company to colonize theterritory, and in 1893 his company defeated the Ndebele people. The land became known as Rhodesia.
Most Americans wouldn't recall this brutal past when we hear the name of Rhodes. Rather, the name calls to mind theprestigious Rhodes Scholarships, which fund two years of study at Oxford University for 32 American students (and 56students from other countries) every year. Neglecting even a brief mention of where the money came from, newspapersyear after year praise the recipients of the scholarship as "the best and the brightest" in the nation.
The Rhodes Trust seems even to have escaped the scrutiny of South Africa's Committee on Reparations andRehabilitation, one of three branches of the Truth and Reconciliation Commission. But De Beers has not. Only two daysago, the Committee met with a representative of De Beers to discuss this very issue.
Guests:
Shula Marks, Historian of Southern Africa at the school of Oriental and African Studies, University ofLondon; editor, ??Industrialization and Social Change in South Africa, 1870-1930, and author of the ??Dictionaryof National Biography entry on Cecil Rhodes.
Tariro Makadzange, Rhodes scholar from Zimbabwe, secretary of Africa Society.
Hlengiwe Mkhize, chair, Committee on Reparations and Rehabilitation of the South African Truth andReconciliation Commission (TRC).
Tom Tweedy, head of corporate communications for De Beers (Johannesburg).
Linda Bellos, activist with the Africa Reparations Movement.
Related links:
??
????
????
????
??
---