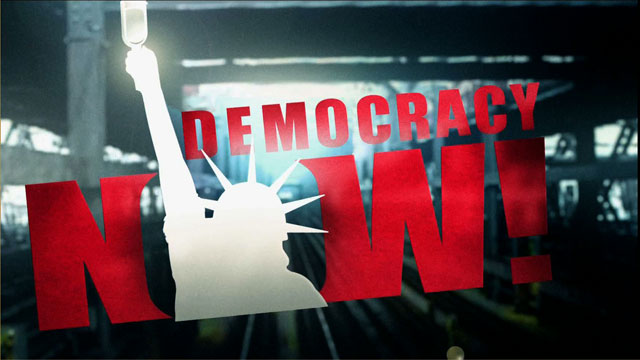 Media Options
Some 400 journalists are sitting in at the embattled studios of Russia's independent TV station to protest atake-over by a state-dominated gas giant, Gazprom, which fired the board and brought in its own team. Thejournalists were joined by members of parliament and human rights activists in an all-night vigil at the televisioncenter.
Representatives of NTV's new management arrived at the NTV headquarters to start the takeover procedures, but werenot immediately able to enter as staff members blocked their way.
Some of NTV's leading correspondents say they will defy any orders given by the channel's new director-general BorisJordan, an American investment banker.
A Gazprom shareholders' meeting on Tuesday appointed the American to replace Yevgeny Kiselyov as general director.Kiselyov said "We will not stage self-burnings or build barricades, but we will react with civil disobedience. Wewill not obey the orders of the new pseudo-management". NTV correspondent Nikolai Bazhenov said the journalistswould eventually win. "We have crawled under bullets and walked into beasts' dens to entertain our viewers. Fewthings can scare us."
The protesters say the take-over by Gazprom is illegal, and will stifle free speech. They accuse the Kremlin of beingbehind the move, because the embattled station has established itself as a government critic.
NTV's board fell under Gazprom control on Tuesday, after state-dominated Gazprom wrested power from former ownersMedia_Most in a boardroom coup. Russia's only two other nationwide television stations, are already controlled by thegovernment.
Meanwhile, the founder of CNN Ted Turner has signed an outline deal to buy NTV shares belonging to Media-Most bossVladimir Gusinsky. Turner's investment group is reported to include the billionaire financier George Soros.
Guests:
Fred Weir, correspondent for the Christian Science Monitor.
Masha Lipman, correspondent for Itogi Magazine, which is part of the same media group as NTV.
---