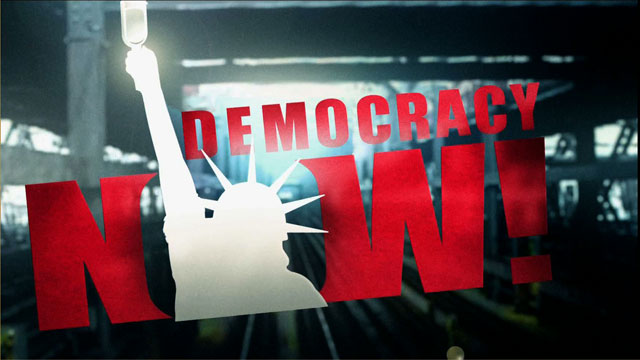 Media Options
This week in Honolulu activists protesting the policies of the Asian Development Bank marched giant puppets throughthe streets as they called upon the Bank to stop pushing its rapid development, free-market models of economic growthon Asian countries.
In recent years, social change activists of all stripes have increasingly incorporated visual art as a component oftheir strategies for building grassroots political movements. From the radical cheerleaders and the marching turtlesof the anti-WTO protests held in Seattle in November of 1999, to the "puppetistas" imprisoned during last year'sRepublican national convention, this movement of "art from below" is changing the face of political protest anddirect action.
But being a puppet (or a puppeteer) isn't easy. Activists have had their art stolen, confiscated, destroyed, andeven arrested by police, proving that art can indeed be a weapon in the hands of those ready to wield it. In ourcontinuing series on Art and Revolution, today we will explore the role of art in grassroots movements for socialchange with two of the founders of Art and Revolution.
Guests:
Allie Star, activist and art consultant with grassroots organizations around the country and a member ofArt and Revolution.
David Solnit: organizer with Freedom Rising Affinity Group, the Institute for Social Ecology, and apuppeteer with Art and Revolution
Related link:
---