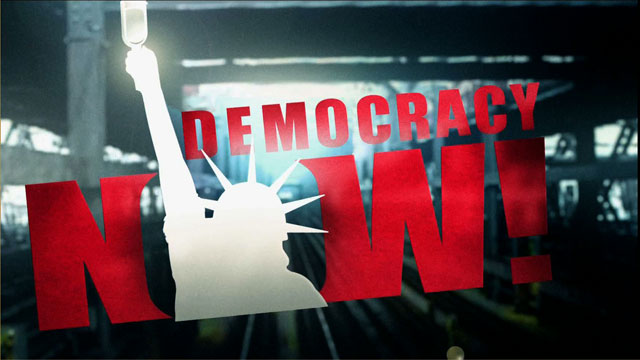 Media Options
In an astonishing disclosure just six days before Timothy McVeigh's scheduled execution, the Justice Departmenthanded his lawyers thousands of FBI documents yesterday that it said were mistakenly withheld from his trial in theOklahoma City bombing.
An attorney for McVeigh said the materials may prompt a request for a stay.
McVeigh, 33, is scheduled to receive a lethal injection at a federal prison in Terre Haute, Indiana, this comingWednesday. The execution would be the first federal execution since 1963. In a recently published book, McVeighclaimed sole responsibility for the April 19, 1995 bombing of the Alfred P. Murrah Federal Building, which killed 168people and injured hundreds of others.
Guest:
Richard Burr, attorney for Timothy McVeigh.
---