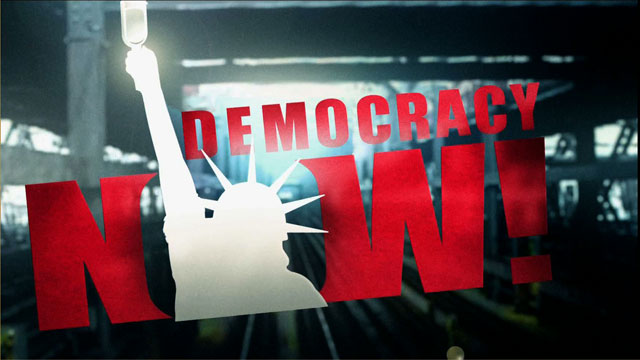 Media Options
The death of 14 undocumented immigrants in a remote area of the Arizona desert, abandoned by smugglers attempting toevade the US Border Patrol, has again placed a spotlight on the terrible human cost of the increasing militarizationof the U.S. Mexico border.
While both Mexican President Vicente Fox and President George Bush expressed regret at the deaths, the BushAdministration intends to move ahead with plans for doubling the size of the US Border Patrol to 11,000 guards by2003. More than 500 people have died attempting to cross the US Mexico since the Border Patrol launched OperationGatekeeper in 1995.
Guest:
Claudia Smith, head of California Rural Legal Assistance Foundation in San Diego. Her group is organizinga march and religious procession this morning in San Diego to focus on unidentified migrants who have died trying tocross the border.
Related links:
---