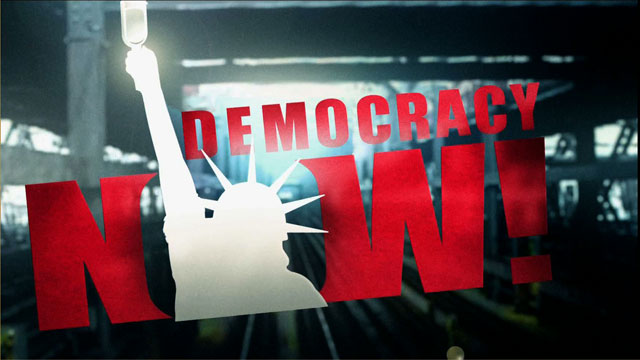 Media Options
Hundreds of police in riot gear patrolled the streets of Oldham, England this morning, arresting 18 whites and 3South Asians as racial unrest continued.
The arrests followed three nights of racial violence, the worst outbreak Britain has seen in years.
Racial tensions bubbled to the surface in Oldham in recent months, after a series of rallies staged by members of theNational Front, a small but vocal right-wing extremist group that opposes the presence in Britain of Asians,Afro-Caribbeans and Jews.
The weekend outbreak of violence in Oldham was sparked by an attack by a gang of white youths on a home in an Asianneighborhood. At the height of those clashes, which lasted for seven hours, as many as 500 youths fought pitchedbattles with police, throwing bricks and firebombs.
The scenes were reminiscent of racially fueled violence in the 1980s and 90s in the south London district of Brixton.
Guests:
Esme Choonara, with the Anti-Nazi League in Oldham.
Ashid Ali, 25-year-old school teacher, Chairman of the Oldham Bangladeshi Youth Association.
---