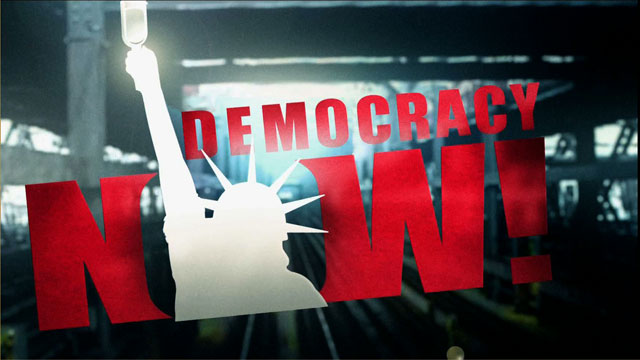 Media Options
The U.S. government executed Timothy McVeigh at 7:14 a.m. local time in Terra Haute, Indiana by lethal injection.The decorated Gulf War vet, who killed 168 people in the bombing of the Alfred P. Murrah Federal Building in OklahomaCity five years ago, is the first person to be executed by the federal government in 38 years.
McVeigh made no final statement, but instead issued a copy of the 1875 poem "Invictus" by William Ernest Henley,which concludes with the words, "I am the master of my fate; I am the captain of my soul."
Around 300 survivors and victims' relatives gathered to watch the execution on closed circuit television. OnThursday, a federal judge had ordered that the execution be videotaped, for use as evidence in a case seeking to showthat the death penalty is cruel and unusual punishment. The Justice Department appealed the ruling, and it wasoverturned.
Tape:
News Conference with Prison Warden Harley Lappin, and CBS News reporter Byron Pitts.
One of the many voices raised in opposition to McVeigh's execution was that of Bud Welch, who lost a family member inthe Oklahoma City bombing. When he saw Timothy McVeigh's father's face on television, he saw his own face, the faceof a father who had lost a child. He eventually met McVeigh's father and they became friends. Welch became anoutspoken opponent of the death penalty and has since become active in Murder Victim's Families for Reconciliation.
Tape:
Bud Welch, from the film "La Espalda del Mundo" (The Back of the World), directed by Peruvian film makerJavier Corcuera.
Thousands of people all over the country and the world protested the execution. We are joined on the telephone now byGeorge White, who is outside the federal prison in Terra Haute, IN where McVeigh was executed.
Guest:
George White, member of Murder Victims Families for Reconciliation.
We have heard from people in Terra Haute, and Oklahoma City. Last night there was a vigil in New Jersey outside thedrug manufacturer, Organon, Inc., which manufactures the drugs used to kill Timothy McVeigh. We go to KobutsuMalone, a Zenji (Zen Buddhist priest) to find out why.
Guest:
Kobutsu Malone, Zenji (a Zen Buddhist priest)
Related link:
Of the 168 people who died in the bombing, 19 of them were children. In a comment which has been reported over andover again, McVeigh referred to those children as "collateral damage." He has called the bombing a "legit tactic"and sees himself as a freedom fighter. But seldom has the media asked how this person was formed, or about thesocial and political circumstances which shaped his world view.
Guest:
David Walsh, author of ??Oklahoma City bomber Timothy McVeigh: the making of a mass murderer andcontributing writer to the World Socialist Website.
Related link:
---