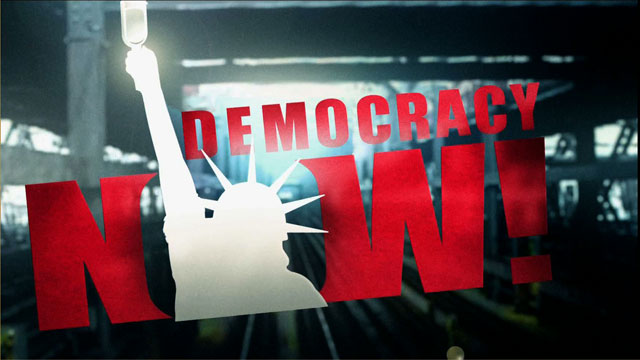 Media Options
President Bush arrived in Madrid today for his first official visit to Europe, greeted by protests over the executionof Timothy McVeigh, his withdrawal from the Kyoto treaty on global warming, and his plans to build a U.S. missiledefense system. A major demonstration is expected outside the U.S. embassy in Madrid tonight.
The death penalty has particular resonance in Spain. The country is haunted by the 36-year dictatorship ofGeneralissimo Francisco Franco, during which thousands of people were executed. And Joaquin Martinez, a 30-year-oldSpaniard who spent 3 years on death row in Florida, returned home this Sunday after being cleared of murder charges.The same day, thousands of Spaniards marched in Madrid to protest Bush's stances on capital punishment, corporate-ledglobalization and the environment. Demonstrators shouted "Bush assassin!," and a union leader said the U.S.President's European tour represents "the evil image of Empire."
Spain is not alone. Every European country has outlawed the death penalty, and newspapers across the continentcarried stinging criticism of Bush's decision to allow the execution of Timothy McVeigh. The French daily LeMonde ran a front-page cartoon showing a stadium full of Americans watching McVeigh's death, all with glasses onfor a better view. The French Minister of Education has called Bush a "serial assassin" because of his record asgovernor of Texas, where he allowed 152 executions during his six years in office.
McVeigh's execution brings his number to 153–fifteen fewer people than McVeigh killed in the Oklahoma City bombing.
Guests:
Angel Riesgo, Amnesty International activist.
Gaspar Llamazares, general coordinator for the United Left Party in Spain.
Maria Carrion, former Democracy Now! producer
---