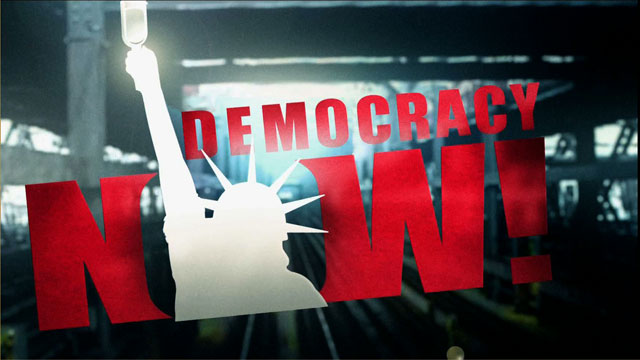 Media Options
Indonesian officials met yesterday in Bandah Aceh with representatives of the Free Aceh Movement, an armed insurgency movement known as the GAM. The meeting in the Aceh's capital was a part of ongoing talks aimed at negotiating a political solution to Aceh's decades long struggle against Indonesian rule.
But while Indonesian officials talk, the Indonesian military continues a savage counterinsurgency war against the GAM and virtually anyone who opposes Indonesian rule. The military has killed more than a thousand people this year, overwhelmingly unarmed civilians. In a typical incident this weekend the military killed eight people it claims were GAM rebels. Human rights groups say the people killed were unarmed.
Aceh has never fully accepted Indonesian rule. But in recent years many Acehnese have voiced growing support for a referendum on their political future which many experts say would lead to independence.
In November 1999 at least a million people, more then a third of the territory's population, marched in Bandah Aceh calling for a referendum. At an identical march last year, at least 21 people were killed by Indonesian troops attempting to prevent people from reaching the city.
Aceh's demand for a referendum stems not just from outrage at Indonesian military atrocities, but from resentment at decades of economic exploitation by the Indonesian government, which has siphoned billions in oil and gas revenues from Aceh since the 1970's. Exxon Mobil, the world's largest corporation, has extensive operations in Aceh and works closely with the Indonesian military. It is now the target of a civil lawsuit in a U.S. court.
Guests:
Mohammed Nazer, founder of the Student Referendum Information Center in Aceh. He is currently in prison. He helped to organize the massive pro-referendum demonstrations in 1999 and 2000
Terry Collingsworth, lawyer with the International Labor Rights Fund and lead attorney in a lawsuit filed against Exxon Mobil by 11 victims of human rights abuses in Aceh.
Kurt Biddle, Washington representative of the Indonesian Human Rights Network, a grassroots group working to change US policy to support human rights and democracy in Indonesia.
Related links:
---