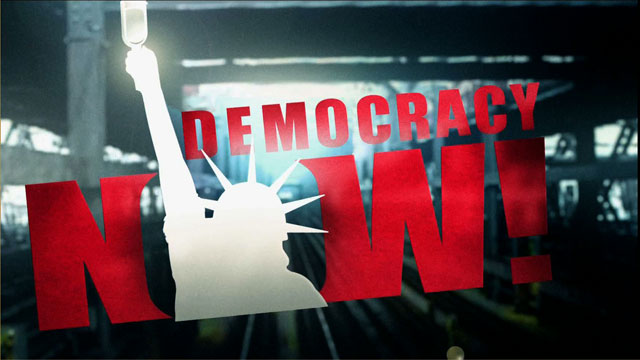 Media Options
As he mentioned in the last segment, Christopher Reeve spoke last year in Boston at the annual meeting of the biotech industry, but supports extensive federal oversight of biotech research.
Last week more than 10,000 representatives of the Biotechnology industry converged in San Diego for "Bio 2001." This "global gathering of biotech elite," as one local paper put it, focused its attention on the application of biotechnology in pharmaceuticals, gene research and therapy, "biomedicines," and genetically engineered crops.
More than 1,000 activists and critics of the biotech industry from around the world also gathered in San Diego for "Beyond Biodevastation 2001," a week of celebration and action to resist biotechnology."
Guest:
Luke Anderson, activist and researcher from the UK and author of Genetic Engineering: Food and Our Environment
Related link:
---