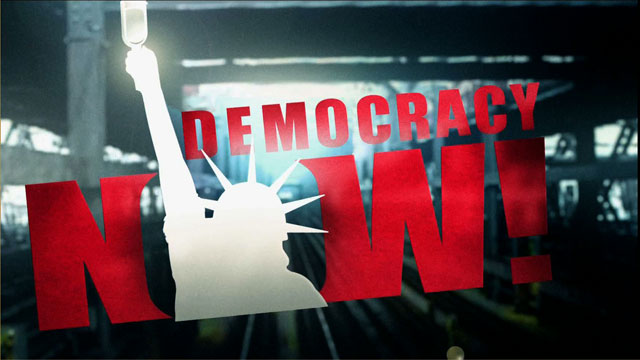 This is viewer supported news. Please do your part today.
Donate
Guests
Kathy Kelly
Executive Director of Voices for Creative Nonviolence. She is a veteran peace activist who has worked extensively with Iraqi refugees in Amman, Jordan.
David Smith-Ferri
Poet and peace activist. His latest collection of poetry is titled "Battlefield Without Borders."
---
A statement from Sharpton on his release and dedication to civil disobedience.
---