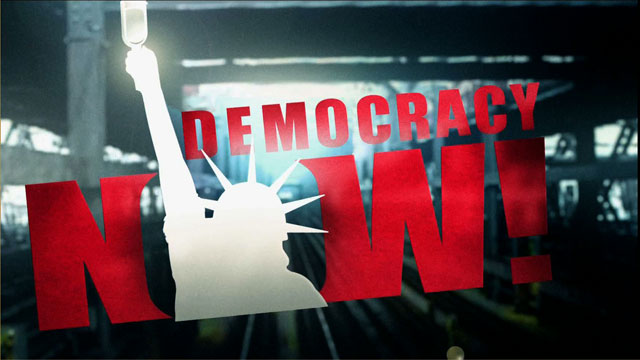 Media Options
Guests
Giuliana Sgrena

veteran foreign correspondent for the Italian newspaper Il Manifesto. She was held hostage by the Iraqi resistance in Iraq and survived an ambush-style attack by US forces immediately after being freed. A senior Italian intelligence official, Nicola Calipari, was killed in that attack. She wrote about the incident in her book "Friendly Fire: The Remarkable Story of a Journalist Kidnapped in Iraq."
Yesterday, New York City Council public safety committee held hearings on legislation to protect center patients and physicians from protest and harassment. We speak to Jennifer Brown, Director of Reproductive Rights Unit in the Civil Rights Bureau of the office of the NYS Attorney General Elliott Spitzer, Arthur Eisenberg, Legal Director of the New York Civil Liberties Union, and Debra Sweet from the Reproductive Freedom Task Force of Refuse and Resist, debate legislation of buffer zones, free speech and First Amendment Rights at women's health clinics.
Attorney Mara Verheyden-Hillard of the Partnership for Civil Justice, is suing Washington, D.C. Federal and local enforcement authorities for the erecting of a buffer zone between the anti-globalization protestors, and the World Bank and the International Monetary Fund joins the debate.
---