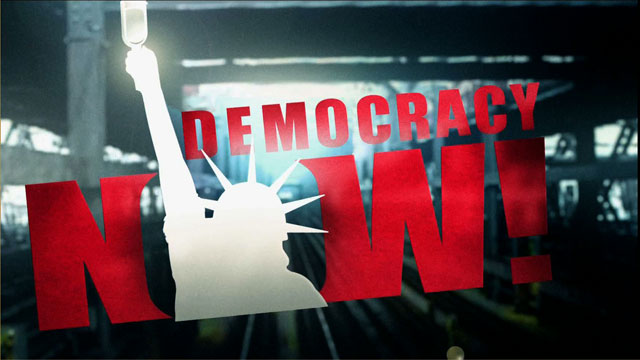 Media Options
Guests
Jorge Mursuli

National Executive Director of Democracia USA, a national non-partisan Hispanic civic engagement project founded in 2004 by the People For the American Way Foundation.

Deepak Bhargava

Executive Director of the Center for Community Change, a four-decade-old community building organization based in Washington, D.C.
---
Links
Charles Fain, a Vietnam veteran, released after serving almost 18 years on death row for rape and murder of a nine year old girl, Darilyn Johnson. False testimony from jailhouse informers was damning, and led to his conviction. Now, forensic laboratory concludes that Charles Fain's DNA not a match.
Almost 100 people have been freed from death rows in 22 states, since the death penalty was reinstated in1973. 6 death row prisoners have been exonerated, in the first half of this year.
We speak to Fred Hoopes, an Idaho attorney that has worked on Charles Fain's case, for almost a decade, and we speak to Christine Harding, a library assistant who testified in the 1982 trial.
00:20:43 "Gotta Serve Somebody" Bob Dylan
---