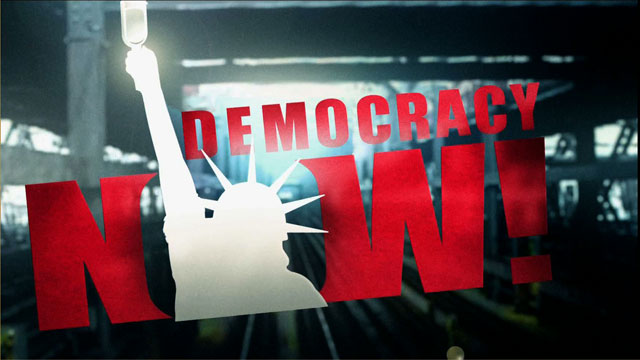 This is viewer supported news. Please do your part today.
Donate
Topics
---
Guests
Farzana Fiaz
Freelance British journalist based in Lahore, Pakistan.
---
Lawyers for death row prisoner Abu Mumia Jamal filed court papers yesterday, alleging that the original judge in the case made a racist comment about Abu Jamal. Terry Mara Carter of Delaware signed an affidavit, that as a stenographer in 1982 she overheard Judge Albert Sabo saying he was "Going to help him fry" Abu Jamal. She also alleged the judge used a racial slur to describe Abu Jamal. Abu Mumia Jamal is a celebrated radio journalist, writer and former Black Panther sentenced to death for the December 11th shooting death of Philadelphia police officer Daniel Faulkner.
---