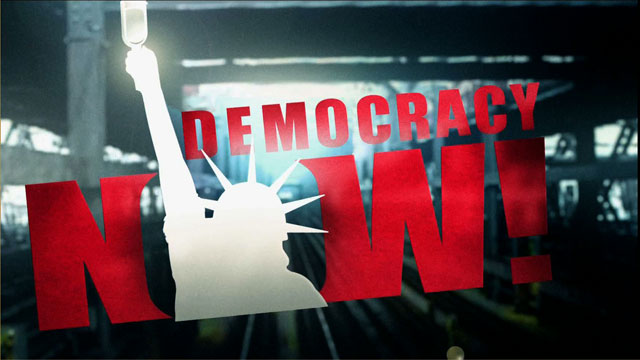 This is viewer supported news. Please do your part today.
Donate
Former Yugoslav President Slobodan Milosevic appeared today before the International Criminal Tribunal for the Former Yugoslavia. It was a status conference hearing on the charges of crimes against humanity that Milosevic faces, which include mass murder and deportation, and violating the laws or customs of war during Serb ''ethnic cleansing'' against Kosovo Albanians in 1999. The chief prosecutor of the Yugoslav war crimes tribunal, Carla Del Ponte, said today that she will add charges of genocide in Bosnia and Croatia to Milosevic's charges for crimes in Kosovo. Milosevic will likely go to trial for the combined indictments in the autumn of 2002.
Milosevic was arrested last April by Serbian police on charges of corruption and abuse of power during his 13 years as Yugoslavia's president. Belgrade agreed to demands by the U.N. tribunal that he first face international war crimes charges and surrendered him to the Hague on June 28. Dozens of Serb police and army officers have been indicted for the persecution of Muslims and Croats during the Balkan wars in the early 1990's, ended by the Dayton peace accord in 1995 that Milosevic signed. Only one, Radislav Krstic, has been convicted of genocide. He was sentenced to 46 years in prison. The new Yugoslav reformist authorities–who transferred Milosevic to The Hague–remain under Western pressure to do the same with other suspects.Milosevic continues to refuse to recognize the court, and continues to insist that he represent himself. He told judges at today's pre-trial hearing that he was ``in front of a false tribunal for false indictments,'' complained about the conditions of his detention, and challenged the court's right to try him.
GUEST: Jeremy Scahill, Democracy Now! Correspondent in Yugoslavia
---