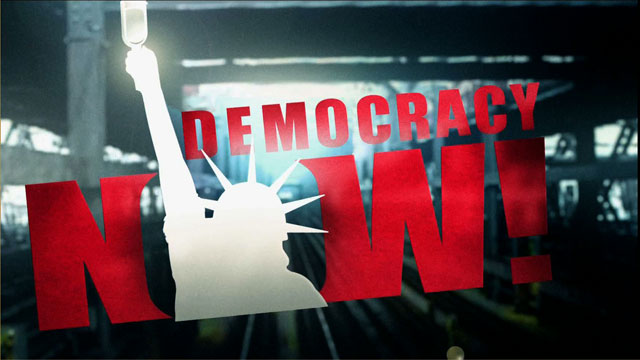 This is viewer supported news. Please do your part today.
Donate
Guests
Charlie Savage
winner of the 2007 Pulitzer Prize for National Reporting. Savage covers national legal affairs for the Boston Globe. He is the author of "Takeover: The Return of the Imperial Presidency and the Subversion of American Democracy."
---
A Dutch Court in the Hague has rejected an appeal brought by lawyers supporting former Yugoslav president Slobodan Milosevic. The appeal asks that Holland's court declare the International War Crimes Tribunal illegal and order Milosevic returned to Yugoslavia. From the Hague, Democracy Now's Jeremy Scahill reports.
---