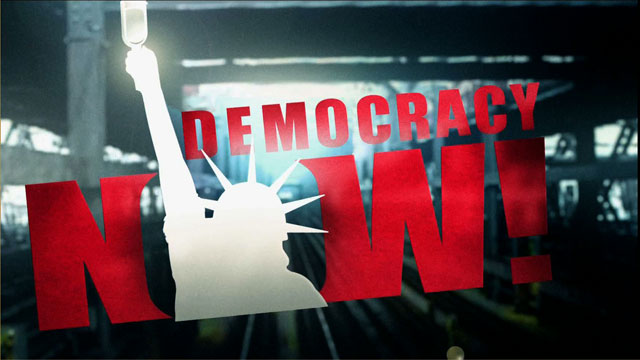 This is viewer supported news. Please do your part today.
Donate
The list of tragedies stemming from Tuesday's attack on the World Trade Center is virtually endless. Each of thethousands of victims has family, friends, and co-workers now struggling to cope with the magnitude of what hashappened. Among them is Juan Galan, a leader of HERE Local 100 in New York City. His unionized brothers andsisters were workers at the Windows on the World restaurant on the 106th and 107th floor of the World Trade Center.
Tape:
Juan Galan, union leader with Local 100 of the Hotel and Restaurant Employees union in New York.
---