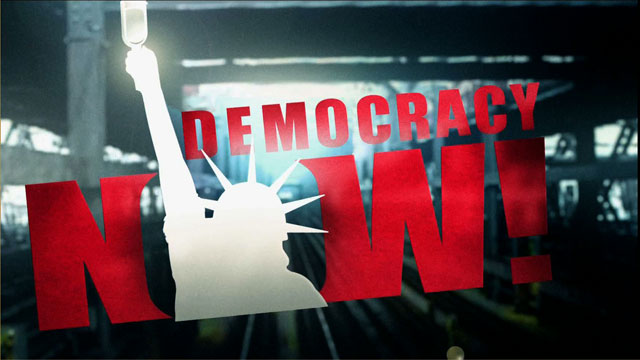 This article by Democracy Now! producer Renée Feltz appears on The Nation website.
Harris County prosecutor Linda Geffin was working late last week when she took a break and saw a Facebook post from a Texas death row attorney whose client, Duane Buck, faced imminent execution. Geffin had been part of the team that helped send Buck to death row; it was the only capital case she'd ever worked on, and as she recalls, it "left a big impression on me." More than a decade had passed since the case, so she decided to reread the court transcripts, including a hundred or so pages of testimony from state psychologist Walter Quijano. Then she came across this passage:
Q. You have determined that the sex factor, that a male is more violent than a female because that's just the way it is, and that the race factor, black, increases the future dangerousness for various complicated reasons; is that correct?
A. Yes.
Geffin thought, "That's pretty clearly inappropriate, not to mention morally and ethically wrong." Indeed, Buck's attorney was trying to save his life based on his unequal treatment on the basis of race. On September 9, Geffin wrote a letter to Governor Rick Perry and the Texas Board of Pardons and Paroles calling for Buck's execution to be halted. "No individual should be executed without being afforded a fair trial, untainted by considerations of race," she wrote.
On Tuesday, September 13, the Board of Pardons and Paroles rejected Buck's appeals for clemency. He is now scheduled to die on Thursday, September 15 unless Perry grants him a thirty-day reprieve. It will be the 236th execution overseen by Perry during his tenure as governor.
---