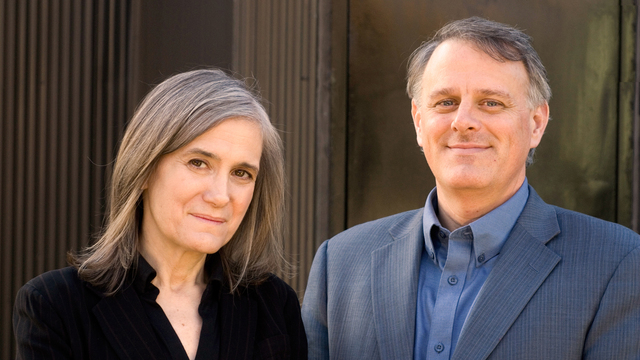 Listen

Media Options

This is viewer supported news. Please do your part today.
Donate
Amy Goodman with Denis Moynihan
Another extreme weather event is disrupting one of the most popular traditions here in the United States, Thanksgiving. Meteorologists at The Weather Channel have named the winter storm "Boreas," after the ancient Greek god of the north wind, the bringer of winter. They report that at least 14 people have been killed so far by the storm, and 58 million people have been impacted. Boreas is dumping snow and freezing rain across the northeast of the country on the busiest travel days of the years. TV weather reports follow a standard format: the intrepid crew stands alongside a snowy highway or at an airport with stranded passengers. Why not use these fossil-fueled backdrops as an opportunity to discuss climate change? Why not talk about how our lifestyles, so profoundly dependent on greenhouse gas emissions, from driving cars to flying in planes, contribute directly to disruptive weather?
---