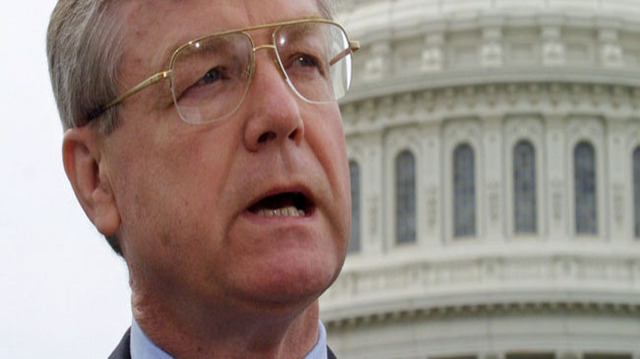 Bob Edgar passed away suddenly this morning at his home in Northern Virginia at the age of 69, according to Common Cause, the democracy watchdog group for which Edgar served as president and CEO.
"Bob will be remembered for his decency, kindness, compassion and humor. His deep commitment to social justice and strengthening our democracy is his greatest gift to Common Cause and the nation," said Common Cause Board Chair Robert Reich. "Our hearts are with Bob's family, his wife Merle, and sons Andrew, David and Rob, and their families."
Click here to see Edgar's many interviews on Democracy Now! about campaign finance reform, unlimited corporate spending on election campaigns, and more. Scroll down to see Edgar's last appearance on the show.
Edgar served Pennsylvania in Congress for 12 years and also led the National Council of Churches. He became the president and CEO of Common Cause in May 2007. He was elected to the U.S. House of Representatives in 1974 to represent the Seventh Congressional District of Pennsylvania, and was part of the congressional class nicknamed "the Watergate babies," those elected in the wake of the Watergate scandal and who led sweeping reforms of Congress.
During his six terms in office, Bob fought to improve public transportation, eliminate wasteful water projects and authored the Community Right to Know provision of Super Fund legislation. He also served on the House Select Committee on Assassinations that investigated the deaths of Dr. Martin Luther King Jr. and President John F. Kennedy. Bob also served on the Veterans Affairs Committee, working on issues around Agent Orange and readjustment counseling to treat post traumatic stress disorder.
---