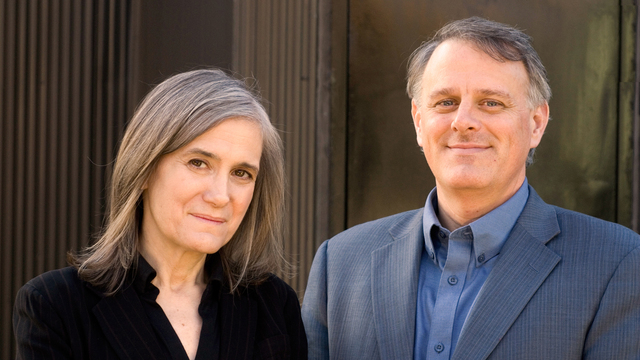 Media Options
By Amy Goodman with Denis Moynihan
It has been just over 50 years since U.S. Surgeon General Luther Terry released the groundbreaking report, "Smoking and Health." The report concluded, "Cigarette smoking is a health hazard of sufficient importance in the United States to warrant appropriate remedial action." The tobacco industry intensified its campaign to defend smoking, funding bogus groups and junk science. Now, a similar war on the truth is being waged by the fossil-fuel industry to deny the science of climate change.
"Doubt is our product," states a 1969 memo from the tobacco giant Brown and Williamson, "since it is the best means of competing with the 'body of fact' that exists in the mind of the general public." Brown and Williamson was a member of "Big Tobacco," along with Philip Morris USA, R.J. Reynolds, Lorillard Tobacco Company, U.S. Tobacco, Liggett Group, and American Tobacco. In 1994, the CEOs of these seven companies lied before Congress, claiming that nicotine was not addictive—even though secret research conducted by their corporations proved they knew otherwise. The image of the seven executives with their right hands in the air, swearing an oath to tell the truth, became an iconic image of a deceitful, deadly industry.
By the mid-1990s, states began suing tobacco companies to recover the billions of dollars they were spending to care for smoking-related illnesses. By November 1998, the cases had been settled under the "Tobacco Master Settlement Agreement," in which the companies agreed to pay to the states $206 billion over 25 years. They also agreed, importantly, to stop marketing tobacco products to children. Much of the settlement has been spent to educate the public, especially children, about the life-threatening impacts of smoking.
In 1999, the federal government filed a lawsuit against Big Tobacco under RICO, the Racketeer Influenced and Corrupt Organizations Act. The Justice Department alleged that "defendants have engaged in and executed—and continue to engage in and execute—a massive 50-year scheme to defraud the public, including consumers of cigarettes." Despite these domestic legal losses, Big Tobacco still thrives globally, using mechanisms like the World Trade Organization to defeat anti-smoking measures in other countries as impediments to "free trade." And they are still researching ways to hook new smokers on nicotine, most recently with e-cigarettes.
Today, the fossil-fuel industry creates a smoke screen of doubt, just like Big Tobacco. Greenpeace USA published a report in 2013, "Dealing in Doubt," that maps out the history of the climate-denial industry, with its key participants and its funders. Interestingly, there is a direct link between Big Tobacco and the climate deniers. Many of the older climate science denialists got their start as hired guns for Big Tobacco, arguing against the threats posed by secondhand smoke.
---