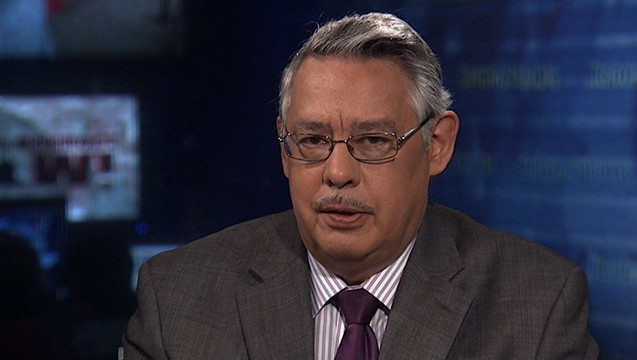 The Deadline Club has announced Democracy Now! co-host and Daily News columnist Juan González will be inducted into the New York Journalism Hall of Fame on Nov. 19. He will become the first Latino journalist to be selected.
The Deadline Club wrote:
Juan González has been a staff columnist with The New York Daily News since 1987 and co-host of the syndicated radio and television news program Democracy Now since 1996. His books include Harvest of Empire: A History of Latinos in America; News for All the People: The Epic Story of Race and the American Media and Fallout: The Environmental Consequences of the World Trade Center Collapse. González has received two George Polk Awards for commentary, and has been named to the Hall of Fame of the National Association of Hispanic Journalists.
Juan González will be inducted along with Charlie Rose, Max Frankel, Lesley Stahl, Paul Steiger and Richard Stolley.
---