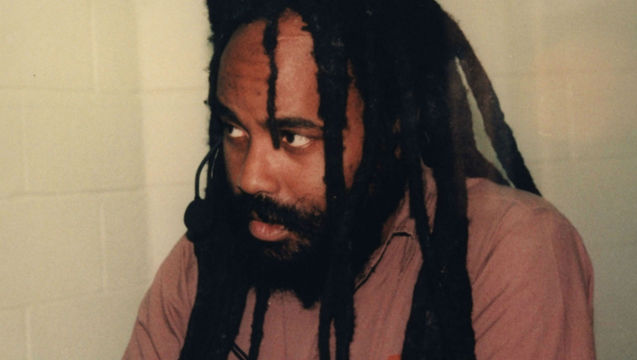 Update here: Mumia Abu-Jamal Taken from Hospital Back to Prison; Family Limited to One Visit A Week
Imprisoned journalist and former Black Panther Mumia Abu-Jamal has been taken to the Intensive Care Unit of Schuylkill Medical Center in Pottsville, Pennsylvania, after he was removed from prison for a medical emergency without any notification to his family, friends or lawyers.
Abu-Jamal's longtime friend Johanna Fernández said she only learned he had been transferred when she went to visit him Monday morning at SCI Mahanoy after worrying that he had sounded sick when the two spoke by phone last week.
"Upon arrival I was told I could not see him," Fernández told Democracy Now! "We were told he was in diabetic shock and taken to the hospital."
For the past three months Fernández says Abu-Jamal has complained of suffering from an "extreme eczema outbreak" and described his skin as "akin to that of an elephant's."
Watch Fernández's interview on Democracy Now!
"He tried to access whatever healthcare was available to him and it was woefully inadequate," said Noelle Hanrahan, producer of Prison Radio.
Abu-Jamal's brother and next of kin, Keith Cook has traveled from North Carolina to Pottsville, but so far has been denied access.
Prison authorities say they refuse to comment on inmate medical conditions or hospitalizations, and a hospital official said he had no information about Abu-Jamal.
Abu-Jamal was convicted in 1982 of killing of a Philadelphia police officer, but has long maintained his innocence and is one of the world's most famous political prisoners.
Supporters say hospital staff has confirmed Abu-Jamal is in the ICU. They think he is being held in a private room that has the curtains drawn and is under armed guard. No updates have been given on his condition. They remain extremely concerned and are asking for people to call authorities and request that his family be allowed to see him.
"Taking prisoners to outside hospitals is not standard operating procedure," Hanrahan noted. "You have to be extraordinarily sick."
For more see PrisonRadio.org
---