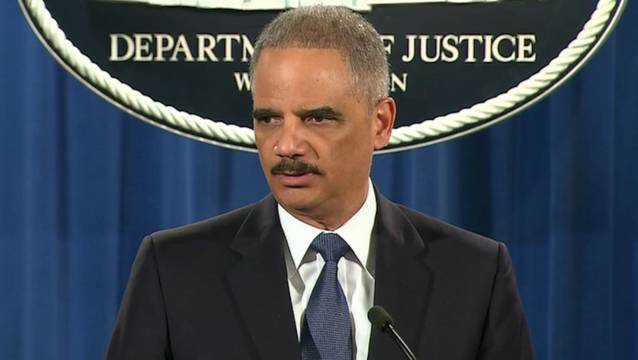 The Justice Department is calling for a major overhaul of Ferguson's criminal justice system after finding systemic discrimination against African-American residents. A comprehensive report says police disproportionately stopped, arrested and used force against blacks without reasonable suspicion, and then acted as a "collection agency" to operate off of their fines. Unveiling the probe's findings, outgoing Attorney General Eric Holder described how residents were targeted for arrest and then saddled with penalties.
In response, Ferguson Mayor James Knowles said he is determined to address the issues raised by the probe, but did not say whether he will comply with its demands. Knowles did announce the firing of a police supervisor found to have written racist emails and the suspension of two others.
In unveiling the findings on the Ferguson police, the Justice Department also confirmed police officer Darren Wilson will not face civil rights charges for the fatal shooting of unarmed African-American teenager Michael Brown last August. Holder said there is not enough evidence to support a prosecution.
Watch all of the Democracy Now! coverage of the Mike Brown shooting and protests in Ferguson.
In breaking news, it's reported that the family of Mike Brown plan to file a wrongful death civil case.
---