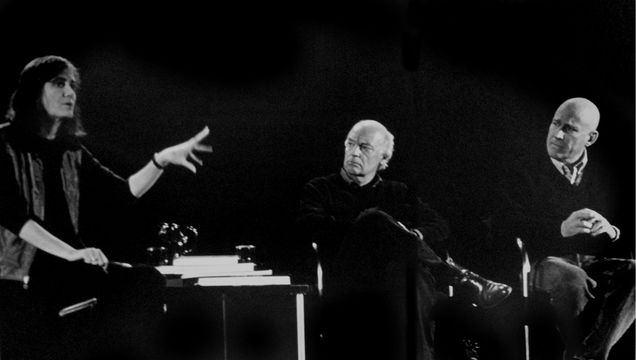 Image Credit: Don Usner
In 2000, Amy Goodman interviewed acclaimed Uruguayan author Eduardo Galeano and photojournalist Sebastião Salgado at the Lensic Performing Arts Center in Santa Fe, New Mexico. The event was sponsored by the Lannan Foundation. Galeano died on April 13, 2015. His books include the trilogy "Memory of Fire" and "Open Veins of Latin America: Five Centuries of the Pillage of a Continent." Salgado is a prize-winning Brazilian photojournalist. He was featured in the recent Oscar-nominated documentary, "The Salt of the Earth."
Eduardo Galeano has appeared on Democracy Now! many times over the years. Visit our online archive to watch our interviews with him.
---