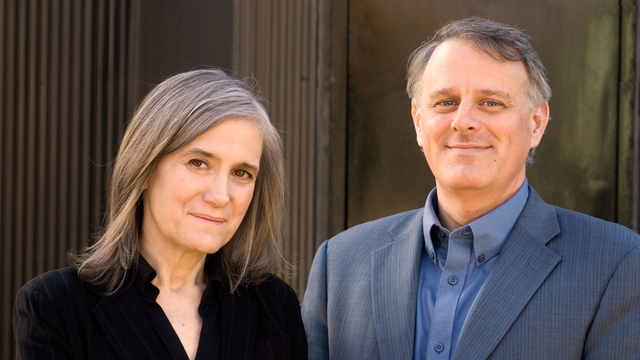 Media Options
By Amy Goodman and Denis Moynihan
The flood of people fleeing war and misery is swelling daily, reaching the shores and borders of Europe in a desperate bid for safety. They come from Syria, where a brutal civil war during the past half-decade has killed well over 200,000, and caused the displacement of 12 million people, both inside and outside the country's borders—half of Syria's population.
Other migrants come from sub-Saharan Africa, fleeing poverty and conflict. Like many Syrians, these people make their way to Libya, a country now in a state of near anarchy, to venture across the Mediterranean Sea in dangerous, overcrowded boats. Thousands have drowned. Ironically, many of these migrants are running toward the very countries that sold the weapons that are fueling the warfare they are fleeing.
Jean-Claude Juncker, president of the European Commission, speaking of the migrant crisis, said this week at the State of the European Union speech in Strasbourg, France: "I'm not talking about 40,000. I'm not talking about 120,000. It's 160,000. That's the number Europeans have to take in charge and have to take in their arms." Junker, of course, meant by "arms" a protective embrace. But another European with firsthand knowledge of the plight of the refugees takes the word in its other sense:
"It is our arms which are also killing and destroying these countries," Annette Groth told us on the "Democracy Now!" news hour. She is a member of the German Parliament and spokeswoman for human rights for Germany's Left Party. She just returned from a trip to Hungary, where she witnessed thousands of migrants stranded at the Budapest train station. "Germany is the third-biggest weapons exporter, and we have very good relations with, for instance, Saudi Arabia and Qatar, despite massive protest," she said. "Our government is still delivering arms to Saudi Arabia, [which] is also supporting ISIS, the jihadists."
---