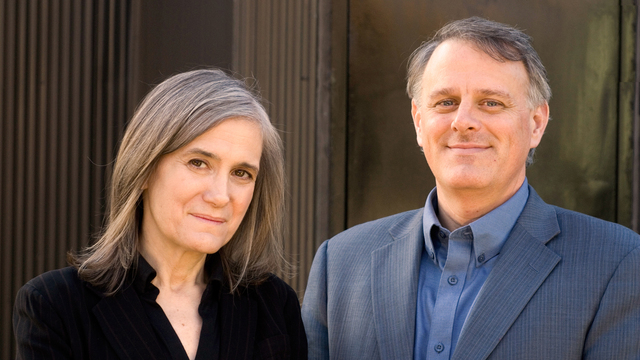 Media Options
By Amy Goodman & Denis Moynihan
Thousands of prisoners will be moved out of solitary confinement in California, thanks to a landmark legal settlement announced this week. Grass-roots organizing can be tough, but when done by prisoners locked up in solitary confinement, some of them for decades, it is astounding. The settlement grew out of a federal class-action lawsuit alleging violations of the constitutional prohibition against cruel and unusual punishment.
They call themselves the Pelican Bay SHU Short Corridor Collective. This group of men has been subjected to long-term solitary confinement, some for more than 20 years, in California's Pelican Bay State Prison, located in the far northern corner of the state. From within their small, windowless cells, they began talking, organizing. In July 2011, they launched a hunger strike in protest of conditions in the "SHU" (pronounced "shoe"), the Security Housing Unit, Pelican Bay's solitary-confinement facility. More than 1,000 SHU prisoners joined in. They issued five demands, and after three weeks, officials offered what the hunger strikers considered a good-faith pledge to review policies in the SHU. Months later, after no action was taken, they went on a hunger strike again. This time, more than 12,000 prisoners joined in, across California and even in other states.
The Center for Constitutional Rights, a public-interest law firm with a focus on human rights, filed suit on behalf of all prisoners in California's prison system who had been accused of gang affiliation and, thus, sent to the SHU. As the lawsuit wended its way through the legal system, a third hunger strike was initiated, in July 2013. More than 60,000 prisoners took part. A movement was growing.
---