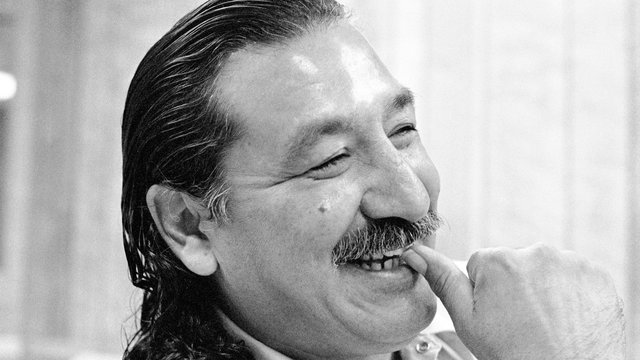 David Archambault, the chairman of the Standing Rock Sioux Tribe, has become the latest high-profile figure to urge President Obama to grant clemency for Native American activist Leonard Peltier who has been imprisoned for 40 years.
"You have appreciated, more than any other President in recent memory, the tumultuous history of Native Americans, and the tragic events derived from that history," Archambault wrote to Obama.
Chairman of the Standing Rock Sioux Tribe urges President Obama to grant clemency to Leonard Peltier POTUS</a> <a href="https://twitter.com/LorettaLynch">LorettaLynch @TheJusticeDept pic.twitter.com/lawtx4MsMX

— Zeke Johnson (@ZekeJohnsonAi) December 23, 2016
Leonard Peltier is a former member of the American Indian Movement who was convicted of killing two FBI agents during a shootout on South Dakota's Pine Ridge Indian Reservation in 1975. Leonard Peltier has long maintained his innocence. The shootout occurred two years after the American Indian Movement occupied the village of Wounded Knee for 71 days. The occupation of Wounded Knee is considered the beginning of what Oglala people refer to as the "Reign of Terror."
Free Leonard Peltier: Obama Urged to Grant Clemency to Native American Activist Jailed for 40 Years

---