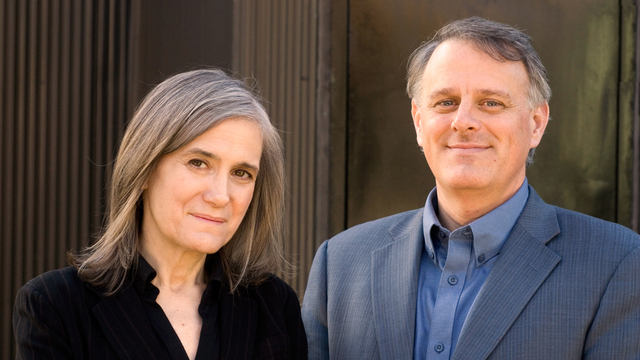 Media Options
By Amy Goodman & Denis Moynihan
When victims defend themselves, they put themselves at risk of becoming doubly victimized—first by their abusers, then by the criminal justice system.
Cherelle Baldwin is lucky to be alive. She was repeatedly abused by her ex-partner. She was attacked by him in her own home and defended herself, for which she went to prison. Domestic violence, also referred to as intimate partner violence, afflicts millions of people annually, mostly, but not exclusively, women. When victims defend themselves, they put themselves at risk of becoming doubly victimized: first by their abuser, then at the hands of the criminal-justice system. Women of color are particularly vulnerable, as Cherelle Baldwin's case so starkly demonstrates.
Cherelle Baldwin met Jeffrey Brown in Connecticut in 2010, when she was 19 years old. Before long they had a baby boy together. Brown became abusive, and by 2013 the couple had split up. After that, according to court documents, Brown repeatedly threatened her, took her credit cards and money, and assaulted her during visits to see their son. She eventually got a court order barring threats, harassment and assaults during visits, but Brown continued sending threatening texts. On May 18, 2013, he sent over a dozen threats via text, two of which read "DOA on sight" (sic), indicating she would be Dead On Arrival. His car was parked down the street.
Cherelle was awakened to find Brown in her room. He beat her, and strangled and whipped her with a belt. She fled the house in her nightgown, without her shoes or her glasses. She raced into her car. "She crashed her car into a cement wall," her defense attorney, Miles Gerety, told us on the "Democracy Now!" news hour. "She wakes up next to the car, not really knowing what had happened, because she had retrograde amnesia." What happened next is unclear. Baldwin suffered a broken leg in the crash. Police found Jeffrey Brown pinned between the car and the wall, dead. According to Gerety, he still had the belt that he had used to beat Baldwin wrapped around his hand.
Despite her injuries, despite the order of protection, despite the slew of threatening text messages from Brown against her, Cherelle Baldwin was charged with first-degree murder and remanded to Connecticut's maximum-security prison, with bail set at $1 million. After a six-week trial, 11 of the 12 jurors voted to acquit. One juror held out, so the judge declared a mistrial. The prosecutor sought a second trial, insisting on maintaining the impossibly high bail. Baldwin remained behind bars.
Last week, at her second trial, Baldwin was acquitted of all charges. Yet she had spent close to three years in prison—her only crime being the inability to meet bail. The U.S. Department of Justice sent a letter to courts in March about the problem of jailing poor people who can't pay fines or meet bail. It read, in part, "Bail that is set without regard to defendants' financial capacity can result in the incarceration of individuals not because they pose a threat to public safety or a flight risk, but rather because they cannot afford the assigned bail amount."
Baldwin's case parallels another that got far more media attention. In August 2010 in Florida, Marissa Alexander, also an African-American and a mother of three, defended herself against her abusive estranged husband. When he threatened her in her own home, she fired her licensed pistol into the ceiling as a warning. He fled, called the police, and she was arrested. She was charged with aggravated assault, convicted and sentenced to 20 years in prison.
Marissa Alexander tried to use Florida's "stand your ground" law in her defense. The prosecutor, Angela Corey, also prosecuted white vigilante George Zimmerman for the killing of 17-year-old Trayvon Martin in Sanford, Florida. Zimmerman succeeded in using the stand your ground defense. Alexander did not. Ohio State University law professor Michelle Alexander compared the cases of Marissa Alexander and George Zimmerman on "Democracy Now!," calling Marissa's case a "stark example of the discriminatory application of the stand your ground law itself. Here is a woman firing shots in the air to protect herself from what she believed is an abusive spouse, and she winds up getting 20 years, while George Zimmerman is released scot-free after pursuing someone based on racial stereotypes and assumptions of criminality."
Marissa Alexander eventually won an appeal, but, facing the potential of 60 years behind bars in a retrial, accepted a plea bargain for time served plus two years of house arrest. She is in her second year of that now.
Back in Connecticut, Cherelle Baldwin is slowly but surely trying to put her life back together with her 4-year-old son. Cherelle and Marissa are just two of the 12.7 million people in the U.S. who are physically abused, raped or stalked by their partners annually. This national crisis, and related issues of mass incarceration and racial discrimination in the criminal-justice system, deserves a full public hearing, especially during this presidential election year.
---