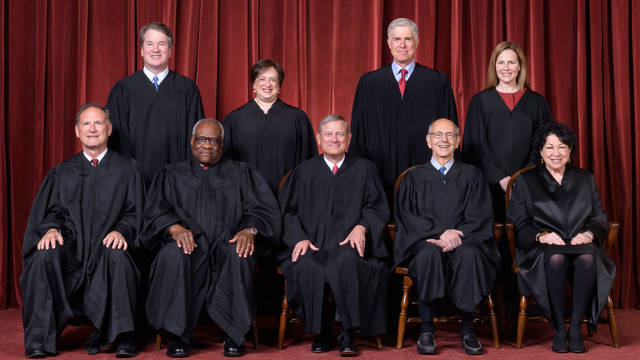 Shortly after 10am E.T. this morning, in a devastating decision, the Supreme Court officially and effectively ended abortion access for people in about half of the United States.
The court's ruling was 6-3, with Justices Stephen Breyer, Sonia Sotomayor and Elena Kagan dissenting. "With sorrow—for this Court, but more, for the many millions of American women who have today lost a fundamental constitutional protection—we dissent," they wrote.
The decision in the case known as Dobbs v Jackson Women's Health reverses long-settled laws established in the landmark 1973 Roe v Wade decision, and also Planned Parenthood v. Casey.
See more coverage on Democracy Now! of the ongoing attack on reproductive freedom.
The majority opinion in Dobbs is virtually identical to the draft leaked last month. After the leak, we interviewed law professor Michele Goodwin, author of "Policing the Womb: Invisible Women and the Criminalization of Motherhood." She described how the U.S. has historically endangered and denied essential health services to Black and Brown women, and calls new abortion restrictions "the new Jane Crow," warning that they will further criminalize reproductive health and encourage medical professionals to breach their patients' confidentiality and report self-administered abortions to law enforcement.
---