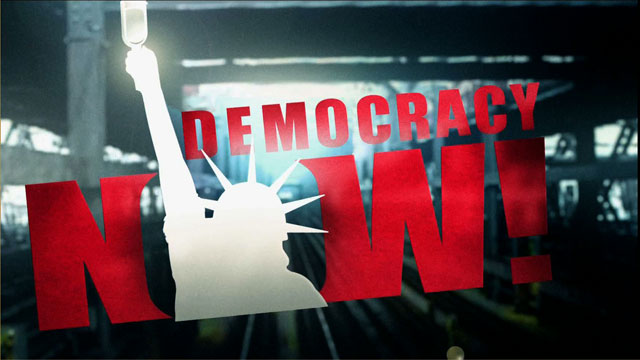 This is viewer supported news. Please do your part today.
Donate
Topics
---
Guests
Ralph Nader
Author of NO CONTEST: Corporate Lawyers and the Perversion of Justice in America, co-written with Wesley J. Smith.
---
Ask anyone in the U.S. about the state of our justice system, and people will tell you it's broken. Americans say lawyers are to blame for clogging the courts with frivolous lawsuits filed on behalf of greedy clients. But consumer advocate Ralph Nader says our legal system is actually being destroyed by a small handful of elite power lawyers who work for large corporate law firms where they have perfected the art of nullifying, misusing or breaking the law while pretending to uphold it. These corporate firms are assaulting workers' rights to organize, patients' rights to competent health care and consumers' rights to product safety.
---