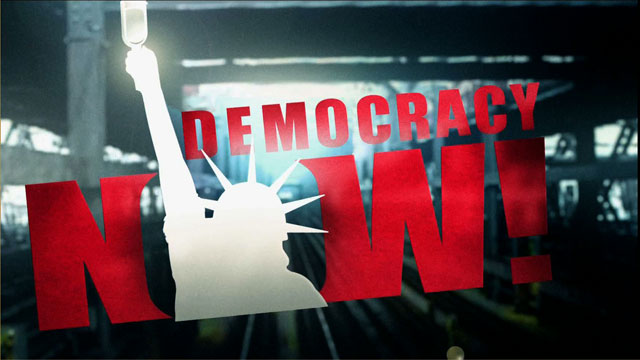 Media Options
Cuba today accused the U.S. of lying and says it has unequivocal proof that the 2 U.S. civilian planes were inside Cuban air space when they were shot down. The wording of the Cuban authority statement indicates that they have with them a member of the "Brothers to the Rescue", the Miami based volunteer pilots group whose planes had been involved in Saturday's incident.
Today we will ask a Cuban official why they took such a move and we will analyze the political repercussions here at home.
We are joined by Miguel Nunez of the Cuban Interest Section in Washington DC which is part of the Swiss Embassy, Retired Admiral Eugene Carrol of the "Center For Defense Information", Saul Landau a Pacifica News analyst and a Cuba expert, and on the phone from the Mexican-U.S. border Reverend Lucius Walker, the founder of "Pastors for Peace". Reverend Walker is at the border on the sixth day of a hunger strike protesting the fact that U.S. Customs agents have seized 400 computers that his "Cuba Caravan" has been attempting to get to Cuba. "Brothers to the Rescue" was formed in 1994 for the purpose of seeking out the rafters who were leaving Cuba to escape to the United States.
GUESTS -
- Miguel Nunez, Retired Admiral - Eugene Carrol, - Saul Landau, - Reverend Lucius Walker
---