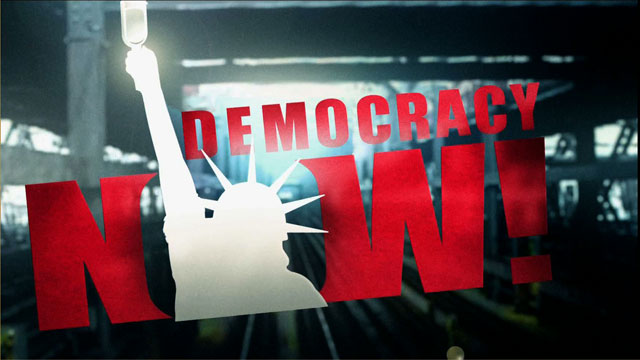 This is viewer supported news. Please do your part today.
Donate
Topics
---
Guests
Ellen Miller
executive director of the Center for Responsive Politics
---
On Saturday, Steve Forbes won the Delaware primary. While the multi billionaire is financing his own campaign, he is getting some help. We'll take a look at some of the investment companies investing in Forbes. In order to become President today, for all practical purposes, you must either raise millions of dollars from the economically interested or finance your own political campaign. This means that our presidential candidates have not been selected by the people as a whole, but by lawyers and lobbyists; the entertainment industry; by the wall street securities firms and insurance and gambling interests; by healthcare, oil and gas industries. We are joined by Ellen Miller, executive director of the "Center for Responsive Politics", one of the few groups following the money in the presidential politics. We will talk about money and the presidential candidates and what this means for our democracy.
---